Acta Biomaterialia Silver Medal
The Acta Biomaterialia Silver Medal intends to honor and recognize scientific contributions and leadership from academic, industry and public sector leaders in the midst of their careers. Many awards recognize outstanding young investigators or integrated contributions throughout a career. The Silver Medal is established to recognize significant research contributions that are recent and timely. Specifically, the awardee will have made significant contributions through one or more of the following means:
a theoretical or experimental discovery of a new principle in biomaterials science,
development or invention of a new process or product in the biomaterials engineering field, and/or
distinguished leadership or service rendered to the profession of biomaterials science and engineering.
The nominee should be 45 years of age or under on 31st January 2020. Exceptions may be made for an interruption in career progression due, for example, to family or military service.
The Silver Medal Award consists of a silver medal, an inscribed certificate, and an honorarium of US $5000.
Candidates for this award may be proposed by any scientist/engineer/practitioner or any materials related society, previous Acta award recipients, Sponsoring or Cooperating Societies of Acta Materialia, Inc., and Editors of the Acta Materialia journals.
The nomination package should contain
A statement by the nominator (two pages maximum) specifying the candidate's suitability for the award with respect to:

Specific and clearly defined recent research achievements that form the basis for the recognition
The impact of these achievements in relationship to the relevant materials community**
Indicators that the candidate is a recognized leader in his or her field

A curriculum vitae that highlights recent research/translation activity, contributions, and leadership
Letters of support from up to three distinguished scientists in the field
Citation of not more than 30 words
**Please emphasize the nominee's impact on their research field, rather than the metrics on their publications.
Nominations remain in effect for three years unless withdrawn or re-endorsed, with additional justification, for an additional two-year period. Current members of the Acta Materialia Board of Governors and of the Award Selection Committee are not eligible.
The Award Selection Committee is formed of five judges, themselves distinguished members of the materials community.
The Acta Biomaterialia Silver Medal is awarded each year, unless the judges feel no candidate is qualified. The presentation is made at a venue approved by the Acta Materialia Executive Committee. The Award will not be bestowed in absentia except in extraordinary circumstances.
Nominations should be submitted to the Executive Secretary (Prof. Carolyn Hansson, chansson@uwaterloo.ca), as a single file document preferably in PDF or Word format.
Acta Materialia, Inc.
Acta Materialia, Inc. (http://www.actamaterialia.org) is a non-profit organization representing 36 professional societies worldwide. It is dedicated to disseminating the knowledge of science and engineering of materials, primarily by publishing high quality journals covering all aspects of the multidisciplinary field of materials science and engineering, including biomaterials, nanomaterials, materials chemistry and physics. The corporation publishes four journals in collaboration with Elsevier: Acta Materialia, Scripta Materialia, Acta Biomaterialia, and Materialia.
Acta Biomaterialia Silver Medal Award Recipients
2020
Molly M. Stevens

U.K.
View Profile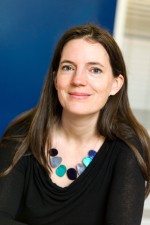 Molly M. Stevens
The recipient of the 2020 Acta Biomaterialia Silver Medal is Prof. Molly M. Stevens, Professor of Biomedical Materials and Regenerative Medicine at Imperial College London (UK). She graduated with a First Class Honours B.Pharm degree from Bath University in 1995 and a Ph.D. from the University of Nottingham in 2001. Later she joined Prof. Robert Langer's group at the Massachusetts Institute of Technology as a postdoctoral researcher, where she worked on bone regeneration. In 2004 she joined Imperial College London as a lecturer and was promoted to Professor in 2008, making her one of the youngest professors in the history of the institution.
Prof. Stevens' group is highly multidisciplinary, comprising of researchers and students with backgrounds in engineering, chemistry, physics, biology and medicine, who work at the cutting edge of bioengineering and develop bio-inspired materials for applications in regenerative medicine, tissue engineering and biosensing. She balances the investigation of fundamental science with the development of materials-based technologies to address some of the major healthcare challenges. Prof. Stevens' work has been instrumental in elucidating the cell-material interface and the complex mechanisms of tissue formation. She has designed a wide range of biomaterials engineered to elicit specific responses from living tissues. Her research in nanotechnology has resulted in the co-development of the biodegradable nanoneedle platforms for drug delivery and cellular interfacing, and nanomaterial-based lateral flow assays for ultrasensitive disease detection, which have been tested in clinic and in the field. She has pioneered the use of material-characterisation techniques in life sciences with her group's Single Particle Automated Raman Trapping Analysis, SPARTA™, and the quantitative Volumetric Raman Imaging, qVRI, techniques, amongst others. Prof. Stevens has generated a substantial body of work, which influences research groups around the world – she was named Clarivate Analytics Highly Cited Researcher 2018 for cross-field research. She has also filed numerous patents and has been involved in medical device development and approval.
Prof. Stevens is a Fellow of seven major UK Societies, including the Royal Academy of Engineering, for which she was elected under the age of 40. In 2019, she was elected Foreign Member of the National Academy of Engineering. She holds numerous international leadership positions, including Director of the UK Regenerative Medicine Platform hub for Smart/Acellular Materials, Deputy Director of the EPSRC Interdisciplinary Research Centre in Early-Warning Sensing Systems for Infectious Diseases, Member of the Board of Directors of the Materials Research Society and President of the RSC's Division of Materials Chemistry. Prof. Stevens and her group have been recognised with multiple major awards, including the Rosalind Franklin Medal from the Institute of Physics (2018), the Marshall R. Urist Award from the Orthopaedics Research Society (2018), the Clemson Award for Basic Research from the Society of Biomaterials (2016), and the Clifford Paterson Lecture Award from the Royal Society (2012). Prof. Stevens' programme has graduated over 50 doctorate students and she has mentored over60 postdoctoral researchers. Her alumni/alumnae have continued their research in prestigious institutions and many of them have secured competitive independent faculty positions.
2019
Jason A. Burdick

U.S.A.
View Profile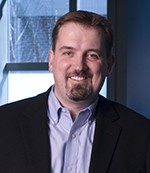 Jason A. Burdick
The recipient of the third Acta Biomaterialia Silver Medal is Dr. Jason A. Burdick who is the Robert D. Bent Professor of Bioengineering at the University of Pennsylvania, Philadelphia, PA. Dr. Burdick will receive his Silver Medal at the Annual Meeting of the U.S. Society for Biomaterials to be held in Seattle, WA in April 2019.
Dr. Burdick received his B.S. in Chemical Engineering from the University of Wyoming in 1998 and his Ph.D. in Chemical Engineering from the University of Colorado in 2002. He held a postdoctoral position at the Massachusetts Institute of Technology and Massachusetts General Hospital from 2003-2005 before starting an independent faculty position at the University of Pennsylvania in 2005.
Dr. Burdick's work focuses on the development and application of soft materials (e.g., hydrogels, elastomers) for biomedical applications. His laboratory synthesizes unique materials that exhibit tailored biochemical and biophysical properties, including those that are stimuli-responsive. These materials are utilized in a range of fundamental cellular studies, as well as in specific musculoskeletal and cardiovascular applications. Significant accomplishments of his work include:
Development of materials with dynamic properties, for spatiotemporal control of mechanics to probe cellular mechanobiological responses.
Introduction of developmental signals into 3D hydrogels to control the differentiation of encapsulated stem cells for cartilage repair.
Fabrication of protease-responsive hydrogels for the "on-demand" delivery of therapeutics in diseases where protease levels change.
Engineering of shear-thinning and self-healing hydrogels for the delivery of mechanical and biochemical signals to the heart muscle after myocardial infarction.
Design of fibrous scaffolds for controlled porosity and the release of signals to encourage cell invasion and repair of connective tissues.
Development of 3D printing processes for the printing of non-viscous hydrogel materials or for the printing of hydrogel inks within hydrogels.
Dr. Burdick directs the Polymeric Biomaterials Laboratory at the University of Pennsylvania, and has received numerous awards for his research, including the George H. Heilmeier Faculty Award for Excellence in Research, the Clemson Award for Basic Research through the Society for Biomaterials, the American Heart Association Established Investigator Award, and the Kalpana Chalwa Outstanding Recent Alumni Award through the University of Colorado and is a Fellow of the American Institute for Medical and Biological Engineering.
2018
Ali Khademhosseini

U.S.A.
View Profile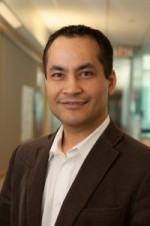 Ali Khademhosseini
Professor Ali Khademhosseini is the recipient of the 2018 Acta Biomaterialia Silver Medal. He is Professor of Medicine at Harvard Medical School and Director of the Biomaterials Innovation Research Center at Brigham and Women's Hospital. He is also a Faculty member at the Harvard-MIT Division of Health Sciences and Technology as well as an Associate Faculty member at the Wyss Institute for Biologically Inspired Engineering.
Professor Khademhosseini is recognized as a leader in combining micro- and nano-engineering approaches with advanced biomaterials for regenerative medicine applications. In particular, his laboratory has pioneered numerous technologies and materials for controlling the architecture and function of engineered vascularized tissues. Dr. Khademhosseini's interdisciplinary research is well cited and has been recognized by over 40 major national and international awards. He is a recipient of the Presidential Early Career Award for Scientists and Engineers, the highest honor given by the US government for early career investigators. In 2011, he received the Pioneers of Miniaturization Prize from the Royal Society of Chemistry (RSC) for his contribution to microscale tissue engineering and microfluidics. In 2016, he received the Sr. Scientist Award of Tissue Engineering and Regenerative Medicine Society -Americas Chapter (TERMIS-AM) and in 2017 he received the Clemson Award of the Society for Biomaterials. He is also a Fellow of the American Institute of Medical and Biological Engineering (AIMBE), the Biomedical Engineering Society (BMES), the Royal Society of Chemistry (RSC), the Biomaterials Sciences and Engineering (FBSE) and American Association for the Advancement of Science (AAAS). Currently he serves on the editorial board of numerous leading journals as well as an Associate Editor for ACS Nano (IF: 13.3) and a member of NIH BTSS study section. He received his Ph.D. in bioengineering from MIT (2005), and MASc (2001) and BASc (1999) degrees from University of Toronto both in chemical engineering.
Professor Khademhosseini will receive his Silver Medal at the 2018 Meeting of the Society for Biomaterials in Atlanta, GA.
2017
Thomas J. Webster

U.S.A.
View Profile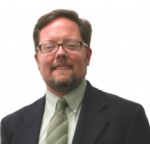 Thomas J. Webster
EDUCATION
Doctor of Philosophy in Biomedical Engineering
Rensselaer Polytechnic Institute, Troy, NY, 1995 to 2000.
Dissertation: "Design, synthesis, and evaluation of nanophase ceramics for
orthopaedic/dental applications."
Completed: Dec. 2000.
Advisor: Dr. Rena Bizios, Department of Biomedical Engineering.
Co-Advisor: Dr. Richard W. Siegel, Department of Materials Science and
Engineering.
Master of Science in Biomedical Engineering
Rensselaer Polytechnic Institute, Troy, NY, 1997.
Bachelor of Science in Chemical Engineering
University of Pittsburgh, Pittsburgh, PA, 1995.
RESEARCH, TEACHING, AND COMMERCIALIZATION EXPERIENCE
2012-present Department Chair and Art W. Zafiropoulo Professor of Chemical
Engineering, Northeastern University, Boston, MA
2006-2012 Associate Professor, School of Engineering, Brown University,
Providence, RI
2006-2012 Associate Professor, Department of Orthopaedics, Brown University,
Providence, RI (by courtesy)
2006-present Scientific Founder and Chair of the Scientific Advisory Board, Nanovis,
LLC, West Lafayette, IN
2007-present Adjunct Faculty, California Institute of Nanotechnology
San Jose, CA
2007, 2009-2012 Director, Biomedical Engineering Graduate Program
(Engineering), Brown University, Providence, RI
2008-2010 Director, Indo-U.S. Center for Biomaterials for Health Care
2009-present Scientific Founder, Audax, Inc., Concord, MA
2010-present Scientific Founder and Chair of the Scientific Advisory Board, Axena,
Providence, RI
2011-present Scientific Founder, DentalRegen, Inc., Concord, MA
2011-present Scientific Founder, Perios, Inc., Concord, MA
2015-present Scientific Founder, Vexti, Wilmington, DE
2011-present Visiting Professor, VIT, India
2005-2006 Associate Professor, Weldon School of Biomedical Engineering, Purdue
University, West Lafayette, IN
2005-2006 Associate Professor, School of Materials Engineering, Purdue University
West Lafayette, IN (by courtesy)
2000-2005 Assistant Professor, Weldon School of Biomedical Engineering, Purdue
University, West Lafayette, IN
2004-2005 Assistant Professor, School of Materials Engineering, Purdue University
West Lafayette, IN (by courtesy)